Design & Development.
Just tells us what's the weight of your cargo. 50gr or 1500kg, descent rate and application.
With a wide range of raw material stock sure we can offer you the correct product in time.
Some of the items we always keep in stock.
MIL/PIA-C-7020-T1
MIL/PIA-C-7020-T3
MIL/PIA-C-44378-T1
MIL/PIA-C-7350-T1
MIL/PIA-C-5040-T1/T3
Various affordable type fabrics for flares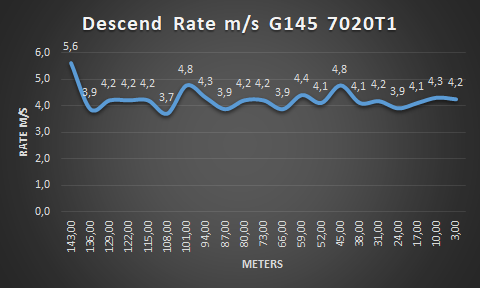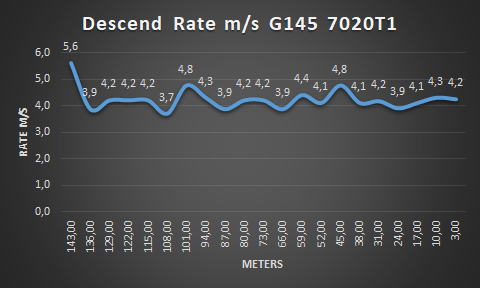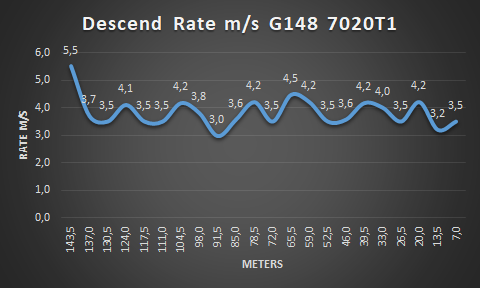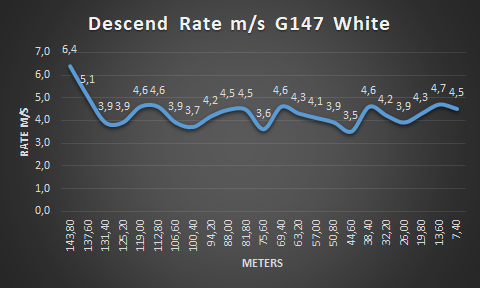 Those are actual measurements of flare parachutes w/14gr chain plus 72gr of load from 150 meters altitude.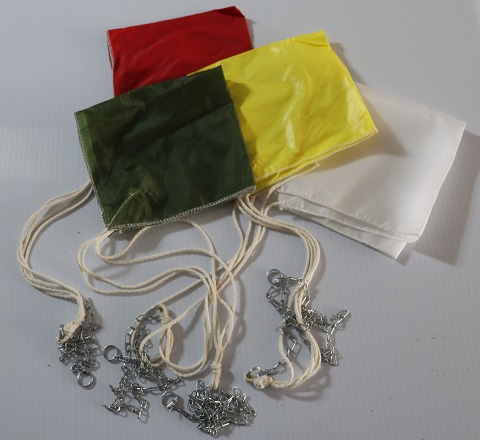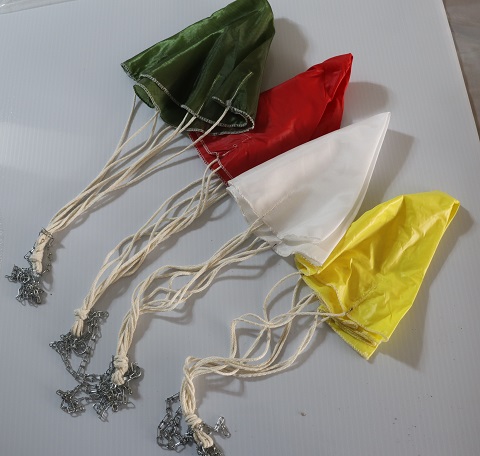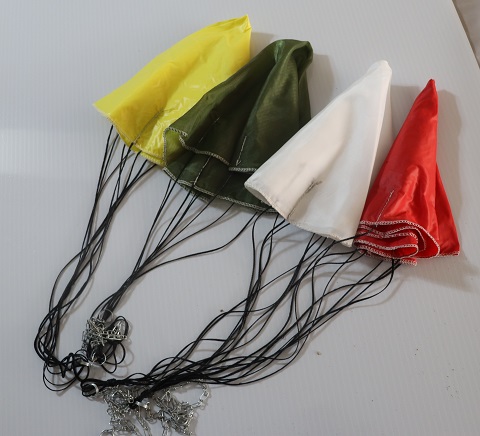 Cutting & Sewing
Our in-house cutting and sewing team can produce up to 30.000* illuminating/flare parachutes in a month. *TP-G Series and 1500-2500 mortar-illuminating parachutes depend on size.
With our highly experienced sewing team, working with nylon fabric is just a joy.
We're using high-end nylon threads specialized for high-speed sewing for firm connection of gores, webbing and cords.
We do have wide range of alternatives for cords like PA6, PA6.6 and polyester. Also, some applications require PA6+cotton mixtures.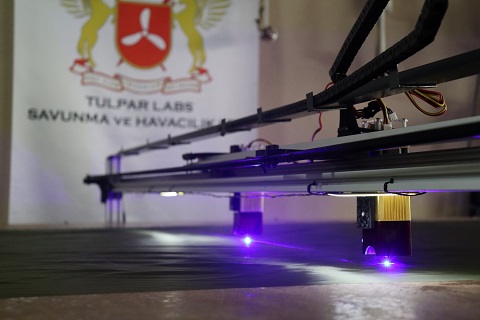 Working with Pyrotechnics to eject the chute? We do.
So, no need to worry about it. We understand you. We can offer you the best cords for pyrotechnic ejected chutes.
Also, we have chains and steel wires to keep the chute away from the high temp flares.
Do you need samples? No Problem
Our experienced staff can offer samples in a short time if you would like to try the design in your end product. Just feel free to contact us.